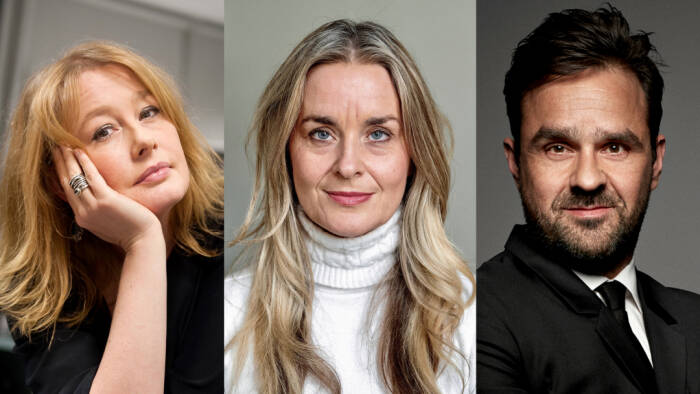 Programmet "Norsken, svensken og dansken" omtaler udstillingen "Political Art" i Warszawa (05:38). Journalist Åsa Linderborg har været i Polen og set udstillingen. Hassan Preisler tager et opgør med den behandling den har fået i medierne:


"Det er jo også helt tosset … at man ligesom pr. automatik har udskammet og udskældt den her udstilling. Den er kurateret af den, efter min mening, modigste museumsdirektør vi har i Danmark; som faktisk er norsk, og som hedder Jon Eirik Lundberg og er leder af Læsø Kunsthal. Jon går op imod de kollektiver der er i Danmark. Og han gør det ikke i politisk opposition, han gør det som kunstnerisk uafhængigt menneske. Det interesserer ham, at udfordre de fælles strømninger der er, og den tidsånd som dominerer. Og på den måde så er han derfor en af de mest interessante formidlere i Danmark lige nu. Og jeg forstår ikke at vi har sådan en automatisk tendens til at have behov for at udskamme og kategorisere det her. Han er selv, har jeg læst, meget, meget træt af at skulle stå på mål for det noget der bliver kaldt "højreorienteret kunst" bare fordi det ikke indtager de fælles holdninger der er blevet besluttet af "de rigtige"."

Programmet bliver sendt i alle de tre skandinaviske lande.
-:-
The inter-scandinavian program "The Norwegian, the Swede and the Dane" addresses the exhibition "Political Art" in Warsaw. The Danish writer and journalist Hassan Preisler praises the exhibition concept and Laesoe Art Hall's work as "the most courageous and interesting dissemination of art in Denmark right now".